The Official Stream Machine Store:
Stream Machine is your leading source for getting the most out of those hot summer days and evenings. Impromptu water fights, backyard shenanigans and beach adventures have never sounded more exciting or interesting than with Stream Machine water launchers, beach accessories and pool toys. For those seeking fun and thrilling new ways to experience those sweltering hot months, Stream Machine has a little bit of everything to keep you cool and satisfied.
What we Offer:
Stream Machine carries an unrivaled arsenal of water accessories. The incredibly diverse and super efficient Water Launcher comes with single and double barreled options and is perfect for midrange to long range water exhibitions. Watery ambushes have never been easier to realize than with the compact and highly responsive Water Pistols. Packing a watery wallop, Water Bazookas are perfect for storing large amounts of water and releasing a steady downpour. Stream Machine also features an excellent selection of Water Balloons and Balloon Launchers.
Further establishing itself as a superior option for water accessories, Stream Machine offers an excellent and well-rounded selection of Pool, Beach and Backyard products. Sports enthusiasts will discover no shortage of options when it comes to reliving their favorite sports in a watery alternative. ItzaFootballs and Itza Multi Purpose Balls offer a new and exciting approach to a classic game of catch. ItzaVolleyballs and ItzaBasketballs will bring out your natural competitor and provide hours upon hours of entertainment. The little architect in the family will love Stream Machine's approach to building sand castles with their Small/Big Beach Shovels and Sand Castle Kits.
Transform your background into a versatile and exciting play area with Stream Machine's diverse catalogue of Outdoor accessories and products. You'll never have to worry about your game extending into the night with a Lighted Bocce Ball Set. Ultimate Frisbee fans or those simply searching for a high performance throwing disc with a glow in the dark option will find plenty to like in FUNNOO Flyer Flying Discs. Stream Machine also carries highly portable and functional Volleyball Sets, Flying Discs and Lighted Pole games. Children's alternatives to Water Tag and Horseshoe Ring Toss games are also available and will add new layers of diversity to your backyard. Visit our Product Search Page. and browse through our extensive catalogue of safety products.
Our Customer Satisfaction Guarantee:
Stream Machine Store has prioritized customer satisfaction and assures the very best shopping experience. Our team is comprised of consummate professionals that are readily available during business hours (8am-5pm Central Time) to answer any inquiry. Our shipping policies have also been implemented to ensure complete customer satisfaction. Most orders will ship the same or next business day from when your order is placed, with expedited and economy shipping options available for many of our products. If you need more information or have any questions, please visit our Customer Service Section.
Summary:
All of Stream Machine's items are exceptionally built and designed to see you through all of your outdoor adventures. They're highly affordable and durable options to pursue as opposed to the flimsy and overpriced designs flooding the current marketplace. Acquire the very best in aquatic warfare and backyard entertainment with Stream Machine.

---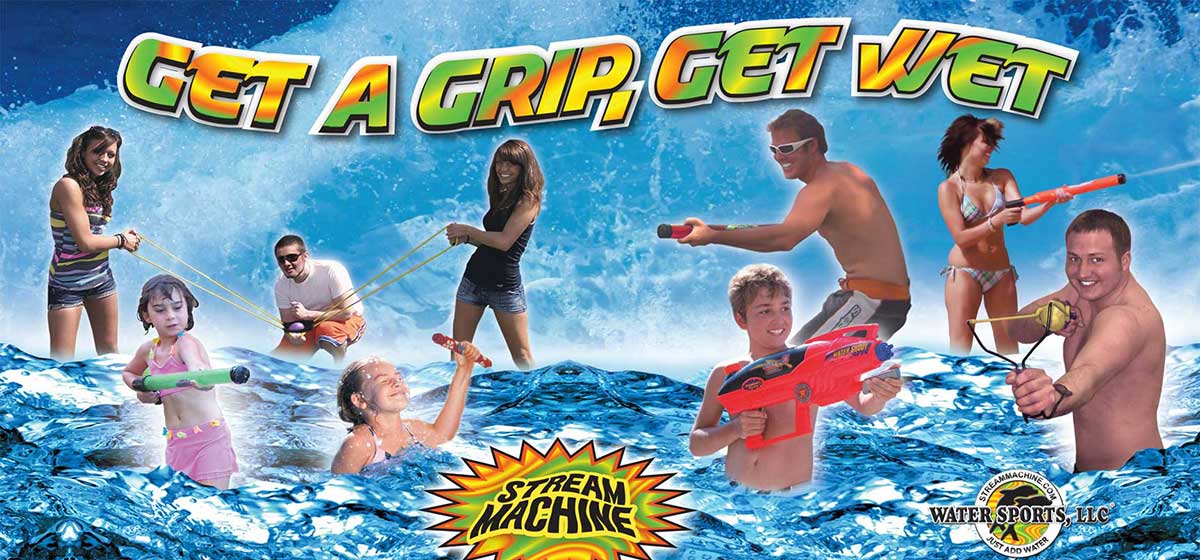 ---